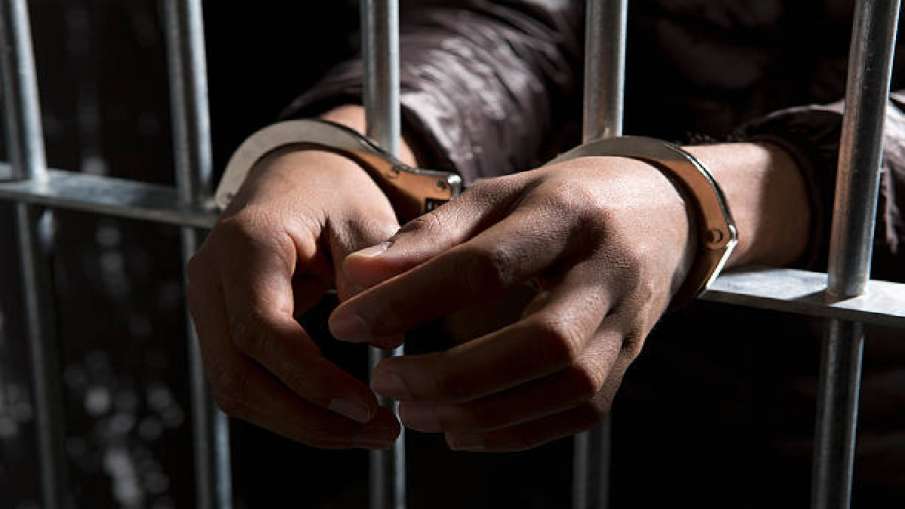 A man raped and killed an 8-year-old girl in a village under Chauri police station area in Bhadohi district of Uttar Pradesh. After which the police arrested the accused on Friday after an encounter. "The girl had gone to attend a wedding in her neighborhood on Wednesday evening and went missing from there. Her blood-soaked naked body was found some distance away from her house on Thursday," police said.
The accused was caught after the encounter
Police said that many people who came to the wedding were questioned. Later it came to know that the criminal Nimn Lal Vanvasi of the same police station area was seen talking to him. In search of him, City Kotwal Ajay Seth and Chauri police station in-charge Manoj Kumar wanted to catch Nimmon Lal near Lathia Canal in the early hours of Friday, on which Nimmon Lal started firing. In retaliatory firing by the police, Nimmun Lal was shot in both legs. He was arrested in an injured condition and admitted to the district hospital. He told that a country-made pistol and four cartridges have been recovered from the criminal.
girl raped and killed
Lemon Lal Vanvasi is a resident of Maihardopatti village of this Chauri police station and had come to attend that marriage due to his kinship. Police said that after the dead body of an eight-year-old girl was found in a naked state on Thursday morning, a case of murder was registered on the Tahrir of the family members and the post-mortem of the dead body was done. The police officer said that in the post-mortem report, which came late in the evening, the panel of doctors has confirmed rape and unnatural sex with the girl.